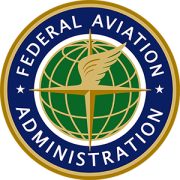 1. Pilots on Coumadin (Anticoagulation therapy)
For applicants who are just beginning Warfarin (Coumadin) treatment the following is required by the FAA:
◦Minimum observation time of 6 weeks after initiation of warfarin therapy;
◦Must also meet any required observation time for the underlying condition; AND
◦6 INRs, no more frequently than 1 per week For applicants who are on an established use of warfarin (Coumadin), status report from the treating physician should address and include:
◦Drug dose history and schedule;
◦Comment regarding side effects; AND
◦A minimum of monthly International Normalized Ratio (INRs) results for the immediate prior 6 months.
NOAC/DOACs: For applicants who are just beginning treatment with NOAC/DOACs, the following is required:
◦Minimum observation time of 2 weeks after initiation of therapy; AND
◦Must also meet any required observation time for the underlying condition
2. AFIB treatment
In chronic AFIB, when the FAA requests a 24 hr. Holter monitor and there are sinus pauses >3.0 sec., they will withdraw the authorization. Likewise, if the resting heart rate is 100 or there are episodes where the heart rate exceeds 130-140 BPM with minimal exertion, they will withdraw the authorization. This is regardless of whether the airman is being treated with digitalis, beta-blockers, or calcium channel agents.
3. Heart valve replacement
Follow-up for a simple heart valve replacement when there is no evidence of coronary heart disease there will be a clinical status report, CVE, standard ECG, and Doppler echocardio-gram every 6 months for first- and second- class and annually for third-class.
4. Heart valve replacement and warfarin
In mechanical heart valve replacement where the airman is taking warfarin, there will be the requirement for 80% of the INR's to be between 2.5 and 3.5.
5. Multiple heart valve replacements
Multiple heart valve replacements are now considered on a case by case basis.
6. Coronary recovery and testing
In the medical certification of myocardial infarction, angina pectoris, coronary bypass grafting, -coronary angioplasty, coronary atherectomy, and coronary stent placement. An observation or grounding period is no longer required for Class 3 applicants.
For Unlimited First- and Second-class airman the following observation or grounding period before heart catheterization is required:
6 months for Coronary artery bypass grafting AND PTCA and Stent of the Left Main stem Coronary Artery
3 months for all other PTCA and Stents
The follow-up for CAD  for Initial Certification First and Full second-class:
CVE, LIPID PANEL, FBS, Maximal Bruce Protocol Nuclear stress AND the repeat Cardiac catheterization
After the Initial Certification, the FAA allows a Plain Bruce Protocol Stress test every YEAR. There is no requirement for a Nuclear, UNLESS the plain stress test demonstrates ischemic changes which demonstrate that it was a False Positive
The FAA cardiology consultants reserve the right to request 6 and 12 month follow-up reports, depending on the airman's particular case. They will extend the follow-up requirements when the airman demonstrates stability.
7. Restrictions
The FAA is not legally allowed to place any restrictions on a first-class medical other than eye, hearing, color vision, or a time limitation. They can place restrictions on second- and third-class medical certificates. In other words you/they cannot place a restriction of SIMULATOR DUTIES ONLY on a first-class medical. They can, for example, place the restriction NOT VALID FOR CARRYING PASSENGERS OR CARGO FOR COMPENSATION OR HIRE on a second-class medical.
8. Pacemaker dependency
The FAA  has not been granting medical certification to first- and second-class airmen with pacemaker dependency. They define this as a heart rate of no less than 40 BPM when the pacemaker is turned down to its lowest rate or completely off.
9. Pacemaker observation period
The FAA is now granting medical certification in cardiac pacemakers after a 2-month observation period, instead of the previous 6-month observation period. This assumes that there is no evidence of coronary artery disease or the need for heart valve replacement. This will include replacement of generator, lead system, or both.
10. Epilepsy, seizures, brain injury
Applicants with epilepsy will now be considered after a 10-year seizure-free period and 3 years of being off anticonvulsant medications.
Airmen with a single seizure will be considered after a 4-year seizure-free period and 2 years off anticonvulsants.
11. Requip (ropinirole) not allowed
Since Requip (ropinirole), which is used in the treatment of Parkinson's disease, carries the same warning as Mirapex (pramipexole), the FAA does not allow it in airmen. These medications have been associated with the sudden falling asleep of individuals. This falling asleep has occurred up to 1 year after the initiation of therapy, many times without warning. The events have occurred while operating a motor vehicle.
12. Provigil (modafinil) no longer allowed
Provigil (modafinil), a wakefulness-promoting agent that is utilized in excessive daytime somnolence, is not allowed in aviation duties.
13. COVID-19
On December 11, 2020 the FAA put out a "hold-short" statement today concerning COVID-19 requirements for pilots. The FAA withdrew its previous posting on the subject which had instructed AME's to defer all cases where the airman was hospitalized for COVID-19. The FAA stated: "Given the rapidly changing world of COVID-19, the Office of Aerospace Medicine is updating the guidance for AMEs and airmen following SARS-CoV-19 infection." MORE
Two answers – One question
At the recent aviation medical examiner seminar an AME raised a common concern that the FAA needs to advise AME's more frequently about FAA policy changes: "Let us know about recent regulatory changes, e.g., the prior use of Ritalin-like drugs under [question] 18m and psycho tests now needed"
The following details the way the Aerospace Medical Certification Division typically handles ADD cases.
If a young airman reports the diagnosis of ADD and is taking any of the common medications —Ritalin -(methylphenidate hydrochloride), Adderall (combination dextroamphetamine and amphetamine), or Dex-edrine (amphetamine)—he or she will be denied medical certification. The condition and the medications are incompatible with aviation duties for any class.
Once an airman mentions that they took any ADD medications or were diagnosed with ADD, the FAA will require neuropsychological testing.
Testing includes the Trail-Making Test, the Wisconsin Card Sorting Test, and the Paced Auditory Serial Addition Test (PASAT). These test the individual's capabilities of performing in a multitasking situation. The FAA will also accept, in lieu of the above tests, the TOVA – Test of Variable Attention — or the Conner's Continuous Performance Test. The applicant should provide the FAA with an eloquently detailed statement from the treating physician as to how the diagnosis was made, the response to the treatment, and how the prospective airman currently performs while off the medications.
The question raised by this AME also underscores an important point. The FAA does require continuing education to maintain designation status. Most Aviation Medical Examiners do not attend these meeting beyond the FAA minimum required frequency and in many cases AME's perform a limited number examinations. Since there are constant changes in FAA aeromedical certification standards, it is impossible for the FAA to notify all AME's for every change in FAA policy. AME's are private physicians designated, and not employed by, the FAA. Moreover, the busy practice of medicine makes it difficult if not impossible for AME's to be sufficiently familiar with the nuanced documentation or testing which may be required by the FAA in each particular case. There are virtually infinite amounts of medical conditions and scenarios.
Pilot Medical Solutions works with pilots throughout the U.S. and abroad and we collaborate with the FAA and private physicians on multiple cases daily.  We have assisted pilots and their private physicians since 1995. Having this unique level of experience we are exceptionally familiar with the FAA's requirements.
The information above is abridged guidance not intended to fully detail the FAA's requirements. Call 405-787-0303 for additional guidance. FAA standards, protocols and forms can be found here.
This page was revised on 12/14/2018
https://www.leftseat.com/wp-content/uploads/2018/06/FAA-Logo.png
300
300
admin
https://www.leftseat.com/wp-content/uploads/2018/04/Pilot-Medical-Solutions-Left-Seat.png
admin
2018-06-23 20:02:59
2020-12-12 12:18:44
FAA Policy Update