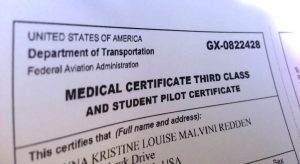 Pilots with disqualifying medical conditions are often eligible for FAA medical certification waivers through Special Issuance medical certification. The medical certificate typically provides the same authorization but can carry certain limitations such as the date of expiration. Typically this requires extensive documentation and decisions are made on a case by case basis.
The FAA also requires Special Issuance for many medical conditions not specifically listed as disqualifying in the FAR's.  Some conditions require immediate grounding while others do not.
The conditions listed below are specifically listed in the FAR's as disqualifying, yet most of these conditions still permit Special Issuance medical certification.  Contact us to determine eligibility.
Coronary heart disease
Angina
Myocardial infarction
Heart replacement
Cardiac valve replacement
Permanent cardiac pacemakers
Diabetes
Psychosis
Bipolar disorder
Severe personality disorder
Substance dependence or abuse
Epilepsy
Disturbance of consciousness
Transient loss of nervous system function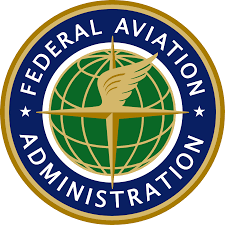 Aviation Medical Examiners (AME's) generally are NOT authorized to grant the initial authorization for Special Issuance certification.  Some pilot membership groups have issued statements which many airmen have interpreted incorrectly.  Many pilots only hear or see the statement " AME's authorized…..special issuance medicals" and don't notice that it is only for certain types of special issuance waiver renewals which have been previously approved by the actual FAA vs. a private physician who is designated to perform FAA medical examinations.  Special Issuance waivers typically must be issued by an FAA government employee versus an AME who is designated by the FAA to perform flight physicals or FAA medical examinations. 
Some consider it logical to have an AME coordinate the Special Issuance process.  While one-stop-shopping may be an attractive option, this arrangement may forfeits confidentiality and can put the pilot in a defensive posture.  Many find themselves frustrated when their AME ends up deferring the case to the Aeromedical Branch in Oklahoma.  This means the pilot does not walk out of the AME's office with a medical in-hand and in many of these cases, the pilot waits several months only to receive a letter from the FAA asking the pilot for more records or information.
While Aviation Medical Examiners are permitted to renew certain Special Issuance waivers, in most cases the initial waiver authorization must be granted from the Federal Air Surgeon first.  This is typically authorized by a letter to the pilot from the Aeromedical Certification Branch of the FAA in Oklahoma City.
Those who are authorized must have that letter permitting them to see their AME for Special Issuance renewal. Interestingly many AME's will still defer these cases due to the complexity of the issue, their lack of comfort or familiarity with the condition or certification criteria.
AGAIN, the AME assisted program was not designed for first-time Special Issuance applicants.
In most cases the FAA must grant the initial medical certification Special Issuance waiver.  The airman must have a letter from the FAA which authorizes AME Special Issuance renewal.
Currently, Special Issuance may be renewed by AME's (when authorized by the aforementioned FAA letter) for the following medical conditions:
Asthma
Arthritis
Brachytherapy
Cancer: Breast, Bladder, Colon, Hodgkin's Lymphoma, Lymphoma, Melanoma, Prostate, Renal
Chronic Lymphocytic Leukemia
Chronic Obstructive Pulmonary Disease (COPD)
Crohn's Disease
Diabetes Type II (Diet controlled or Oral Medication Only)
Glaucoma or Ocular Hypertension
Hepatitis C
Hyperthyroidism
Hypothyroidism
Kidney Stones ( Urolithiasis)
Migraine Syndrome
Sleep Apnea
Ulcerative Colitis
Cardiovascular / Heart: Angina Pectoris (chest pain), Atherectomy, Atrial Fibrillation, Coronary Artery Disease, Coronary Bypass Grafting (CABG), Mitral & Aortic Insufficiency, Murmur, Myocardial Infarction, Paroxysmal Atrial Tachycardia, Percutaneous Transluminal Coronary Angioplasty (PTCA), Stent Implantation, Valve Replacement Valvuloplasty,
Pilot Medical Solutions provides confidential collaboration with your private physician to assure all records and documentation phraseology meets the FAA's requirements.  Pilot Medical Solutions has helped thousands of pilots with FAA Special Issuance medical certification.
We work directly with your physicians and the FAA to resolve complex aeromedical certification issues quickly.
Contact us at 405-787-0303 or via E-Mail to confidentially discuss the details of your case and to establish your eligibility for FAA medical certification.
There is no charge for an initial consultation.
MEDICAL FAR's (Part 67)   |  Special Issuance Stats   |   FAA Protocols  |  Checklist
https://www.leftseat.com/wp-content/uploads/2018/03/Flight-Medical.jpg
621
1136
admin
https://www.leftseat.com/wp-content/uploads/2018/04/Pilot-Medical-Solutions-Left-Seat.png
admin
2018-10-11 18:46:32
2022-08-25 23:44:32
FAA Medical | Special Issuance