A distinguished medical team is at your disposal. We have helped thousands of pilots return to flying. Our unique approach provides the solution for thousands of pilots each year. This is timely medical certification for pilots worldwide. Pilot Medical Solutions expedites FAA medical certification utilizing board certified physicians and allied health professionals from numerous specialties including: Aerospace Medicine, Cardiology, Orthopaedics, Psychiatry, and Neurology. Our exclusive group of Medical Examiners includes several hundred Select Aviation Medical Examiners who are also pilots. Private physicians with extensive experience manage each case. This teamwork design is an unparalleled approach developed and utilized by Pilot Medical Solutions alone.
Our staff is in constant communication with the FAA yet we work with pilots confidentially to obtain and maintain FAA medical certification.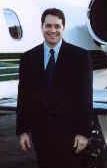 Executive Director David Hale has over 25 years of experience in aviation and aerospace medicine.  He is an exercise physiologist, commercial pilot, licensed skydiver, certified scuba diver and he has served as a member of several aviation advocacy organizations including: the National Business Aviation Association (NBAA), the Aircraft Owners and Pilots (AOPA) and the Experimental Aircraft Association (EAA).
David Hale received his undergraduate degree at the University of Oklahoma and completed post-graduate studies and certification with the American College of Sports Medicine. He completed his internship with Carolina's Medical Center in Charlotte North Carolina.  He served as an exercise physiologist in the cardiology department at Cedars Sinai Medical Center in Beverly Hills, California, and served as a registered physical testing and evaluation specialist for the California Department of Justice. He completed extensive aeromedical training including ongoing training provided by the Aerospace Medical Association, The Civil Aviation Medical Association and the FAA. He has attended several basic and advanced courses such as the HIMS Basic & Advanced training courses for those who evaluate, supervise or sponsor airmen who are in chemical dependency or on antidepressants.
David Hale is a corporate member of the Civil Aviation Medical Association. He is a committee member of the Aerospace Medical Association, served on the advisory board for Spartan School of Aeronautics and he is a contributing author to several publications including: Aviation, Space, and Environmental Medicine, The Federal Air Surgeons Medical Bulletin and Twin and Turbine Magazine.
A. J. Parmet, MD, MPH  Chief Aviation Medical Consultant*
Dr. Parmet is an aerospace medical physician, Aviation Medicine professor and subject matter expert. Doctor Parmet provides extensive support for Pilot Medical's contractual services. He is certified by the American College of Occupational and Environmental Medicine and the American Association of Medical Review Officers.

John Barson, DO, MPH  Board Certified Aerospace Medicine Specialist*
Doctor Barson served as the Deputy Regional Flight Surgeon with the Federal Aviation Administration Southern Regional Office of Aerospace Medicine where he was responsible for the medical certification of 169,000 Airmen. He also was responsible for Aviation Medical Examiner designation and the hiring, retention and medical clearances for the region's 4,200 Air Traffic Control Specialists.

James W. Butler, MD, MPH  Senior Occupational Medicine Consultant*
Doctor Butler is Board Certified in Preventive Medicine and Aerospace Medicine and has served in numerous occupational medical settings. He provides comprehensive advisory services and support for the transportation, law enforcement and motor-sports professions.

Warren Silberman, DO, MPH  Subject Matter Expert & Consultant*
Doctor Silberman is Board Certified in Aerospace Medicine. He was the Manager of the Aerospace Medical Certification Division at the Civil Aerospace Medical Institute from June 1997 to December 2011. Doctor Silberman also served as an FAA Aerospace Medical Officer, Accident Investigator and as the Manager of the FAA's Occupational Medicine Clinic.

Moshe (Jeff) Admon, J.D., LL.M., LL.B.  Senior Legal Consultant*
Jeff Admon obtained a law degree (LL.B. with Honors) from the University of London. Doctor Admon earned both a J.D. and LL.M. in International Trade and Business Law from of the University of Arizona James E. Rogers College of Law. He is licensed to practice International and U.S. Federal law. Jeff provides counsel and representation for FAA matters.

Brian Johnson, MD  Senior Cardiology Consultant*
Dr. Johnson is the Former Lead Physician for FAA Cardiac Appeals. He managed the 6 Federal Air Surgeon Cardiac panels held each year to review the 1st and 2nd class commercial pilots who have had cardiovascular events and also any of the more difficult cardiac cases. Doctor Johnson graduated from Ohio State University College of Medicine.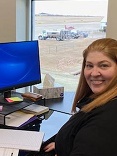 Case Management Specialist Rhonda Seberg received her associates degree from the Arizona Institute of Business and Technology. Rhonda worked as a patient care coordinator before joining Pilot Medical. She is a passionate pilot advocate with considerable patient care experience and client-first customer service.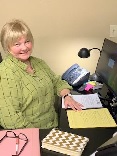 Administrative Specialist Elaine Brummett is an experienced administrative and communications professional. Elaine exemplifies our company culture. She has a servant heart and a can do attitude. Elaine provides ancillary support to staff, physicians, clients and allied businesses to assure both efficiency and quality of aeromedical service.
Pilot Medical Solutions provides comprehensive support to AME's worldwide.
Contact us at 405-787-0303 to confidentially discuss 

*Independent Consultant