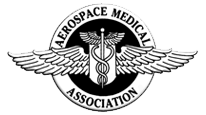 Pilot Medical Solutions, Inc. was elected to the International Academy of Aviation and Space Medicine Council, is a Corporate & Sustaining Member of the Aerospace Medical Association, and holds an A+ Better Business Bureau rating.

"Pilot Medical Solutions provides professional support for pilots and AME's that I believe is crucial to streamlining aeromedical care."
– Guy Baldwin, Sr. AME, Tulsa, OK  

"They do all the work while we get the credit and the thanks from the pilot. They are knowledgeable, quick, well known to the FAA Aeromedical structure and make the special issuance process a breeze."
– Dr. James Butler, Senior AME, Board Certified Aerospace Medicine

"Pilot Medical Solutions helped me to help my pilot patients by providing ready answers and reducing my paperwork burden."
– Dr. Erwin Samuelson, M.D., Senior AME, Torrance, CA

"Pilot Medical Solutions provides case management services to reduce physician workload and streamline aeromedical certification."
– Aviation, Space, and Environmental Medicine Journal  
Time-consuming case?
Pilot Medical Solutions retrieves, organizes and pre-qualifies all documentation required for time-consuming applications.  We also maintain an exclusive list of FAA aviation medical examiners. Find out more about SELECT AME's.
"They do all the work…We get the credit and the thanks from the pilot." –"Knowledgeable, quick and well known to the FAA Aeromedical structure… makes the special issuance process a 'breeze'".
– James Butler, Sr. AME, Board Certified Aerospace Medicine
---

Infectious Disease Specialist Richard Roth's COVID 19 Update
---