Our FAA medical certification hotline (888-LEFTSEAT) is fielding inquiries from airman seeking aeromedical guidance concerning COVID-19. While this illness, and other medical conditions caused by the Coronavirus, may not be listed as disqualifying in the Federal Aviation Regulations (FAR's), there are several potentially jeopardizing issues which can delay or prevent FAA medical certification. 14 CFR § 61.53 – Prohibits aviation operations during a medical efficiency. The IMSAFE checklist highlights the pre-flight aeromedical elements pilots should consider.
The COVID-19 pandemic has resulted in access problems to the FAA medical certification division, the regional flight departments, FAA Designated Aviation Medical Examiners and other medical specialists. It is more important than ever to make absolutely sure that your medical records are squared-away and customized to satisfy the FAA. This can alleviate delays and avoid time consuming steps. The FAA has announced that they will not take enforcement action against airmen for the use of airman medical certificates which expire between the dates of March 31, 2020 and June 30, 2020. This includes many, but not all, medical certificates and certain Special Issuance "waiver" authorizations. At this time it appears that there is no remedy for GA pilots flying internationally. Pilots with questions about when, where and what to report can call 888-LEFTSEAT. We will continue to work closely with our clients and the FAA to assist airman with medical certification issues.
Special Issuance authorizations may also be extended depending upon the situation. If you have been asked to provide additional medical information and your treating physician or other clinician is unavailable, we can help you request an extension. Pilot Medical Solutions has extensive experience with FAA medical certification matters. Let us keep you flying.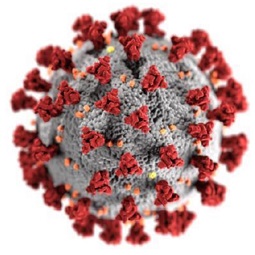 Pilots seeking FAA medical certification after Coronavirus (COVID-19) will require complete recovery from the Coronavirus and an eloquent detailed review of any other system which may have been affected by this virus. Again, while COVID-19 is not specifically listed as disqualifying in the FAR's, Federal Aviation Regulations do require pilots to ground themselves if they know or have reason to know of any medical condition or treatment that makes them unable to operate an aircraft in a safe manner. The Coronavirus often affects the lungs and this is an example of how a secondary condition may add to the FAA requirements for pilot certification after COVID-19 infection. Pilots whose lungs were affected by the Corona Virus will likely need at least pulmonary function testing (PFT's) prior to applying for FAA medical certification approval.
Preventive and experimental treatments for COVID-19 include medications such as Plaquenil (Hydroxychloroquine) and Remdesivir, an investigational antiviral medication. The use of Zinc and Vitamin D have also been identified as factors associated with favorable COVID-19 outcomes. The effectiveness of preventive measures and treatments for COVID-19 have been exceptionally controversial. While Plaquenil has been used for many years in order to prevent malaria, the FAA requires pilots taking Plaquenil to be free of adverse effects from the drug. This should include an eye evaluation because in some cases this drug can affect or even permanently damage vision. Contact us to find out how to eloquently document and carefully submit medical records to the FAA.
While testing for COVID-19 has been a priority in the healthcare community there has been significant disagreement on what testing should be used. Doctor Richard Roth, AME and Infectious Disease Specialist in Savannah, Georgia has written a detailed article on this subject which can be found here.
If you suspect that you are not well it is best to isolate yourself as much as possible and consult your private physician, local health department or medical center via telephone. If you experience an emergency condition call 911.
In order to help pilots in differentiating between the common cold, flu and Coronavirus, we have posted the New Jersey department of public health info-graphic which provides practical Coronavirus guidance.
—