AME Guide – Volume 54 Number 3
NTSB: Increasing Drug Use in Pilots
Conditioning for FAA Required Stress Test
~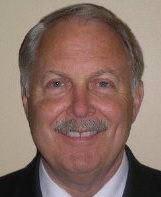 Federal Air Surgeon, Michael A. Berry
Dr. Michael A. Berry, M.D., M.S.
Federal Air Surgeon
Office of Aerospace Medicine
Federal Aviation Administration
Share
Dr. Berry was named the FAA's Federal Air Surgeon in January 2017.  Dr. Berry has been a Senior Aviation Medical Examiner for the FAA since 1979, and an Aviation Medical Examiner for Transport Canada. He is a Fellow of the Aerospace Medical Association, and the American College of Preventive Medicine. He is a Past President of the Aerospace Medical Association, past Vice-President of the Civil Aviation Medical Association, and Past President of the International Academy of Aviation and Space Medicine.
Michael A. Berry received his M.D. degree from the University of Texas Southwestern Medical School in Dallas in 1971. He completed surgical internship in the United States Air Force, and served four years as a fighter squadron flight surgeon. He completed his residency in Aerospace Medicine at Ohio State University in Columbus, Ohio, and received his Master's Degree in Preventive Medicine.
He was certified by the American Board of Preventive Medicine in Aerospace Medicine.
Dr. Berry served as the NASA Flight Medicine Clinic Chief at Johnson Space Center where he responsible for the screening, selection, and certification of astronauts. Dr. Berry worked 25 years in private Aerospace Medicine practice.  His practice included medical intervention for airline and commercial pilots.
In 2006, Dr. Berry accepted a Senior Executive position with the Federal Aviation Administration headquarters in Washington, D.C.. In March 2014, Dr. Berry was selected as the FAA Deputy Federal Air Surgeon. Berry oversees approximately 4000 domestic and international Aviation Medical Examiners (AME's).