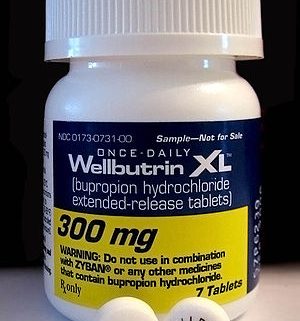 While the FAA does not strictly evaluate the behavioral health of pilots during medical certification examination, they do require applicants to voluntarily report all mental issues since birth. Despite widespread miss-interpretation by many pilot associations, the present FAA policy effectively prohibits the use of most psychotropic/mood ameliorating medications.  The FAA does occasionally approves Special Issuance authorizations for Class 1, 2 and 3 airmen who are taking a select few medications but very few pilots in any certification class have been approved under the FAA's strict and complicated antidepressant protocol.
In early 2010 the FAA announced isolated approval of four(4) antidepressants known as Selective Serotonin Reuptake Inhibitors (SSRI's) such as  Celexa (Citalopram Hydrobromide), Lexapro (Escitalopram Oxalate), Prozac (Fluoxetine Hydrochloride), Zoloft (Sertraline Hydrochloride).  Wellbutrin (Bupropion) has been potentially acceptable for several years and the Federal Air Surgeon, Susan Northrup, recently added it to the published list of potentially acceptable psychiatric medications. While Bupropion can be acceptable for pilot use a comprehensive process is required for FAA acceptance. Pilots who wish to be considered can contact Pilot Medical Solutions at 405-787-0303 to find out if they can be favorably considered by the FAA on a case by case basis. Unfortunately there have been no additional medications added to the FAA's published list. While the published medications MAY be approved, this rarely occurs unless it is a strong case with a mild depression history that is supported by extensive and eloquent documentation. FAA medical approval is generally not allowed if there is a significant medical diagnosis which requires medication to assure safe function and behavior.
The initial presentation of any psychiatric/psychological issue requires an evaluation irrespective of medication use.  This should be performed for the FAA by a private physician and reviewed confidentially by an expert to establish eligibility for FAA medical certification.  This includes but is not limited to:
Depression
Anxiety
Attention Deficit
Psychosis
Bipolar
Personality Disorder
Substance Dependence or Abuse and the use of any psychotropic medication.
FAA psychiatric evaluations must be accomplished in compliance with specific protocols. Before documentation is sent to the FAA it should be reviewed by an aeromedical document expert.
Authorization must be obtained from the Federal Air Surgeon or their designee, such as the Aeromedical Certification Division of the FAA in Oklahoma City. Aviation Medical Examiners (AME's) are normally not authorized to approve certification for airmen with the aforementioned behavioral-medical history and they are required to defer the application to Oklahoma City FAA. The AME deferral process can take 4-6 months just to receive the FAA's initial response. If the pilot applying is on-medication the case must ultimately go to Washington, D.C.. When the case goes to Washington it is not uncommon for the decision to take an additional 6-12 months. It is common for pilots to wait over a year for pilots without our service.
We can help!
We have helped thousands of pilots with this process. We have developed proprietary psychiatric fitness strategies and work directly with your physicians and the FAA to assure compliance with FAA medical protocols and to resolve complex aeromedical certification issues quickly.
Contact us at 405-787-0303 or via E-Mail to confidentially discuss the details of your case and to establish your eligibility for FAA medical certification.
There is no charge for an initial consultation.
Herbal Preparations  |  Psychiatric Fitness  |  FAA Statistics  |  SSRI's & Pilots  |  ADD & Bipolar
https://www.leftseat.com/wp-content/uploads/2017/07/Wellbutrin-XL-300.jpg
425
300
admin
https://www.leftseat.com/wp-content/uploads/2018/04/Pilot-Medical-Solutions-Left-Seat.png
admin
2018-10-11 18:53:25
2023-06-01 11:08:01
Psychiatric Conditions | FAA Medical Certification