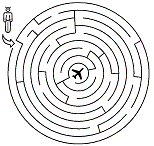 While behavioral health issues can be disqualifying, many times there are viable options to satisfy the FAA's requirements for medical certification.  The initial presentation of any psychiatric / psychological issue is usually reportable to the FAA and requires an evaluation irrespective of medication use.  To assure privacy, this should be performed by a private physician and reviewed confidentially by an expert before submittal to the FAA.  This includes but is not limited to:
Depression
Anxiety
Attention Deficit
Psychosis
Bipolar
Personality Disorder
Substance Dependence or Abuse and the use of any psychotropic medication.
FAA psychiatric evaluations must be accomplished in compliance with specific protocols. Before documentation is sent to the FAA it should be reviewed by an aeromedical document expert.
Authorization must be obtained from the Aeromedical Certification Division of the FAA in Oklahoma City.  In most cases, Aviation Medical Examiners (AME's) cannot approve certification and will defer your application to Oklahoma City FAA. The deferral process usually takes 4-6 months without our service.
We can help!
We have helped thousands of pilots with this process. We have developed proprietary psychiatric fitness strategies and work directly with your physicians and the FAA to assure compliance with FAA medical protocols and to resolve complex aeromedical certification issues quickly.
Contact us at 405-787-0303 or via E-Mail to confidentially discuss the details of your case and to establish your eligibility for FAA medical certification.
Pilots with cognitive deficits can often improve their functionality through cognitive training.  There are many resources for cognitive training.   The links below provides a few options to help you strengthen cognitive skills.
Websites/Clinics
cogmed.com
neuroscience.cnter.com
lumosity.com
Contact Pilot Medical Solutions for comprehensive assistance designed specifically for you or your flight department.  There is no charge for an initial consultation.
Herbal Preparations  |  Fitness & Mental Health  |  FAA Statistics  |  SSRI's & Pilots  |  ADD & Bipolar