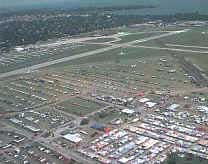 Aeromedical Forums Stress Advocacy
Pilot Medical Solutions – LEFTSEAT.COM cited often by EAA Aeromedical Counsel physicians, aeromedical forum leaders and other speakers, have stressed importance and benefit of using an aeromedical advocate with extensive bureaucratic experience.
"…these folks will help you navigate through the system."
Warren Silberman, FAA, Manager, Aeromedical Certification Division, 2003
GANews OSH aeromedical article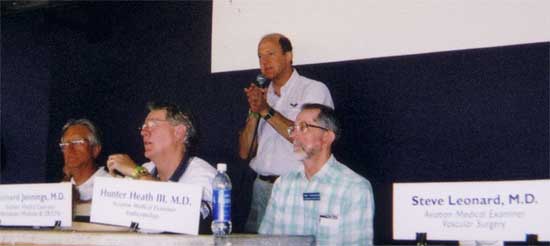 Pilot advocates play a critical role by reducing delays and disappointments.
EAA Aeromedical Counsel Physicians Guy Baldwin, Richard Jennings, Hunter Heath and Steve Leonard
EAA-FAA medical forums make it clear that pilots who wish to stay in the LeftSeat must understand the importance of obtaining and organizing pertinent medical records prior to their FAA medical exam.
It's not necessary to attend an aeromedical forum to know that pilots should utilize aeromedical advocates and seek support from those who understand the FAA's requirements. Pilot Medical Solutions knows how to review and submit the essential documents to satisfy the FAA and accelerate the process.
"Pilot Medical Solutions, [is] a Tulsa, Oklahoma organization, that specializes in assisting aviation medical examiners" The Experimental Aircraft Association (EAA Sport magazine)
Pilot Medical Solutions – Corporate Sponsor for the 2018 EAA Bob Hoover Foundation Dinner & Airshow at Oshkosh.
Pilot Medical Solutions provides pro-active FAA medical support.
Contact Pilot Medical Solutions at 405-787-0303