GA News  | FAA physicians speak out at OSH
Janice Wood of GA News highlights the talk of the medical forum tent at this years Airventure Oshkosh fly-in.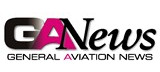 From the horse's mouth: Prescriptions from FAA doctors for acing your next medical
Janice Wood
8/29/2003
Want a painless medical? Pick the right AME. That's the advice of Dr. Warren Silberman, chief of airmen certification for the FAA's Aerospace Medical Certification office in Oklahoma City.
You especially need to pick the right AME if you have a condition that requires a special issuance. You also need to become an expert on your medical condition.
"Airmen need to be masters of their own destiny with their medical," Silberman advised pilots during a forum at EAA AirVenture Oshkosh.
The problem, he said, is AMEs who are unfamiliar with the regulations — or just plain lazy. About 85% of AMEs conduct only 15 medical exams a year, he notes. If these doctors are in doubt, they often defer your medical to OKC. That's one reason there's a backlog of 14,000 requests for special issuances.
The FAA is instituting mandatory overtime for employees to decrease that backlog, but Silberman cautions that now is not the time to get your medical deferred. It can take up to four months to get an answer from OKC.
So what can you do to avoid the delay?
First of all, know the regs and know your medical condition and history. "Read everything you can in the aviation literature about it," Silberman advises.
While most medical information on the Internet is to be taken with a grain of salt, there are some websites that he endorses: EAA.org, AOPA.org, AviationMedicine.com, and LeftSeat.com. "All of these have outstanding information on common medical illnesses that we deal with all the time in certification," he said.
Before you visit the AME, do some research on what is acceptable to OKC. For example, OKC allows AMEs to issue a certificate if a pilot's blood pressure is less than 155/95. Many pilots — and AMEs — don't know that, so the medical gets deferred.
Part of your research is to also ask around and find out which AMEs have expertise — and the necessary connections — to help you.
"An AME can pick up the phone and explain the situation to us — 'Joe had prostate cancer, he had surgery and his PSA is zero, I'd like to issue a waiver, what do you say' — and he can get verbal authority and walk out with a medical," Silberman said. "If the doctor knows one of us, we will not hesitate to give the medical."
If you do find yourself with an AME who "hems and haws," take matters into your own hands. "Tell him 'no disrespect, but I heard Silberman say you could call,'" Silberman told the crowd. "Some of them just don't want to take the time to call."
If that happens to you, take your business elsewhere. Find an AME who will be your champion. But don't think you can lie to the next AME. "Big brother always finds out," he said.
Another important thing to know: Don't start filling out the form until you've discussed everything with your AME. Once you start filling out that form it goes to OKC, even if you only fill in your name and address.
Silberman and others familiar with the system suggest calling the AME before your exam and discussing the problem. A good AME will ask you lots of questions and do some research before your appointment.
"Don't walk in blindly," added Bob Allen, an AME from Rapid City, S.D., who does 20-40 examinations a year. He asks pilots 10 questions when they call to make an appointment. "I know right away if I can issue a medical or if I have to do some homework," he said.
There are also companies and specialized medical institutions you can go to if you have a complicated case, including the Mayo Clinic, University of Texas Medical Branch in Galveston, Virtual Flight Surgeons and Pilot Medical Solutions. "All these folks will help you navigate through the system," Silberman said. "It's not a free service. The FAA has created a bunch of entrepreneurs. That's what America is all about."
General Aviation News – 800.426.8538
P.O. Box 39099
Lakewood, WA 98439
comments@GeneralAviationNews.com