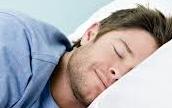 Obesity & Obstructive Sleep Apnea
Pilot Medical Solutions works with your treating physician to confidentially evaluate your risk for conditions which may jeopardize FAA medical certification.  We have a close working relationship with sleep specialists throughout the US to help you accelerate FAA approval for Obstructive Sleep Apnea (OSA).
Dr. Clifford Molin, a board-certified sleep specialist, has developed a smart-phone screening tool that pilots can use to assess their risk sleep apnea.
Download this special application for your iPhone to confidentially screen yourself for Sleep Apnea.
Contact us at 800-699-4457 for expert guidance and accelerated FAA medical certification.