"They do all the work… We get the credit and the thanks from the pilot. They are knowledgeable, quick and well known to the FAA Aeromedical structure which makes the special issuance process a breeze."
– James Butler, M.D., Senior AME, Indiana
Pilot Medical Solutions does not employ in-house Aviation Medical Examiners and we do not conduct FAA medical exams. Pilot Medical Solutions does maintain an exclusive list of Aviation Medical Examiners throughout the world. Select AME's have pledged to help pilots who have conditions requiring additional paperwork.

Our partnership with Select AME's streamlines medical certification and affords pilots unhindered medical certification processing.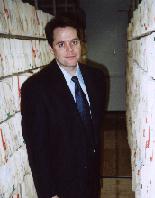 We recognize that while AME's may have a passion for aviation and a desire to help, time is limited. Pilot Medical Solutions is located near the FAA in Oklahoma. We retrieve, organize & pre-qualify all documentation required for time-consuming cases. 
SELECT AME's receive support, patient referrals, and the appreciation of despondent pilots.
SELECT AME's hold at least a student pilot certificate and must be a current member of the Civil Aviation Medical Association, the Aerospace Medical Association or the Experimental Aircraft Association.
SELECT AME's pledge that before rendering a certification decision or deferring an application to the FAA/CAMI, every attempt will be made to collect all documentation required for certification.
Send us your AME SUPPORT REQUEST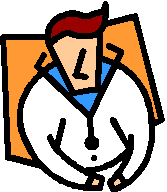 Become a Select AME today!
Fill out the form below to be added to the SELECT AME's list.
WE WILL ALSO POST YOUR AEROMEDICAL WEBSITE
Take advantage of the thousands of pilots who view our website through our link exchange program.
If you are an aerospace medical specialist and wish to trade website links, just send us the URL which has the link to www.LEFTSEAT.com and we will place an active hyperlink to your site from ours.
If you don't have a website but would like one, we will provide a web page for you.  There is no charge.  We will simply create and post a web page for you free.  To get your web page, simply type "create one for me" in the "website?" box below.  Our webmaster will create the page and send you an email confirming your page is published on the world wide web.