There is no minimum or maximum age required for an FAA medical. The minimum age for a student pilot certificate is 16, therefore, anyone under the age of 16 can only obtain a medical certificate.
The oldest active pilot with a current medical certificate was Ralph Charles who was born November 6, 1899 and passed away February 2nd, 2002 at the age of 103.
RALPH CHARLES – OLDEST ACTIVE PILOT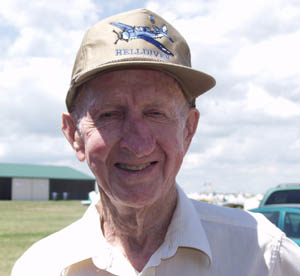 Ralph Charles was born on November 6, 1899 and celebrated his 103rd Birthday in 2002.
When Mr. Charles was asked about his status as the oldest active pilot he replied: "I've been celebrated as the oldest active pilot in the U.S. and in Europe, so unless someone else is hiding out elsewhere, I'm it."

"There never was a medical basis for making retirement mandatory at age 60," says Hale, a commercial pilot. "That's why it changed." David Hale, Pilot Medical Solutions, Inc., AARP Bulletin