Official Journal of the Aerospace Medical Association
October 2001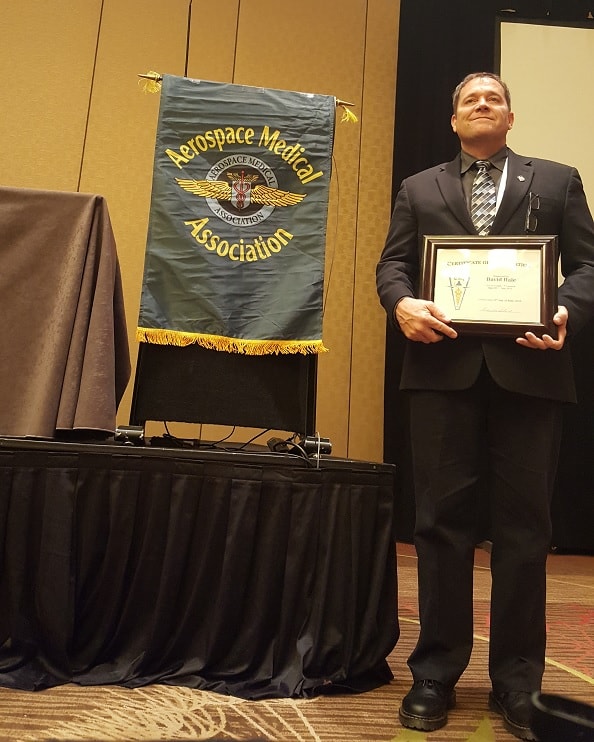 Pilot Medical Solutions Favors AME's
Oklahoma City, Oklahoma, August 15, 2001 – Pilot Medical Solutions provides case management services to reduce physician workload and streamline aeromedical certification.
Aeromedical practitioners and their pilots utilize the services of Pilot Medical Solutions, Inc. to request, organize and submit documents to the Aerospace Medical Certification Division (AMCD) of the FAA. Case management services are tailored to reduce the delays typically associated with Special Issuance medical applications or for other cases requiring supporting documentation. These services are FREE to AME's who may also receive patient referrals from Pilot Medical Solutions.
Pilot Medical Solutions provides treating physician specialists with sample documents and checklists outlining FAA requirements. Pilot Medical Solutions synergistic case management program serves the dual objectives of assisting AME's with documentation and helping pilots obtain timely flight privileges.
Service Features include:
Oklahoma City office location permitting fast physical submission of documents to FAA AMCD
Proactive collaboration with all medical practitioners/facilities to assemble records essential to aeromedical decisions
Patient referrals to AME's from Pilot Medical Solutions via toll-free pilot contact numbers and website
In addition, often all essential documentation may be made available at the time of the FAA medical examination, saving valuable time once lost to tracking down records. In many cases where an airman's exam was traditionally deferred a medical certificate may be issued.
Independent, proactive document management confronts the most time-consuming aspect of intricate aeromedical cases.
Pilot Medical Solutions Also Provides Valuable Aeromedical Resources
Free Internet Aeromedical Resources was the title of an ASMA presentation by Pilot Medical Solutions Executive Director David Hale and ALPA's Quay Snyder during ASMA's 72nd annual meeting. AME's were encouraged to take advantage of FREE Aeromedical resources on the web. Pilot Medical Solutions web site, www.LEFTSEAT.com, features: a physician message board, searchable AME guide, online evaluations for pilots, FAA approved medications, FREE inquiries about FAA-approved conditions and more.
Company History
1992 – Exercise Physiologist, David Hale, develops a fitness program for pilots with jeopardizing cardiovascular issues.
1994 – Pilot Medical Solutions fulfills FAA requirements while its evolution is driven by pilot and physician needs.
1998 – Pilot Medical Solutions emerges as the leading provider of aeromedical support vaunting exclusive independent aeromedical advisory services.
For additional information contact:
David Hale, Pilot Medical Solutions, Inc.
800-699-4457
FAX 888-699-4457
EMAIL info@LEFTSEAT.com
URL: www.LEFTSEAT.com