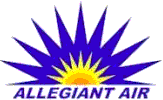 Team member pilots are family at Allegiant Air.  Allegiant pilots will find the the staff at Pilot Medical Solutions are also like family.  We have dedicated professionals who's only purpose is to help pilots keep their FAA medical.  We forged a better way to keep pilots flying and professional pilots around the world now turn to Pilot Medical Solutions when medical certification is jeopardized.
Pilot Medical Solutions, Inc. is an International pilot advocate service providing confidential support for all issues related to airman medical certification.
We are the oldest aeromedical service company assisting pilots with FAA medical certification since 1995.  Read what pilots and Aviation Medical Examiners around the world are saying.
Complimenting the traditional service provided by AME's, our unparalleled support provides pro-active aeromedical assistance and far exceeds the traditional level of support available to pilots.  Pilot Medical Solutions accelerates FAA medical waivers.
If you are an Allegiant Airlines Pilot, you are entitled to preferred rates and services available only from Pilot Medical Solutions.  Contact Us for a free consultation.

Printable Flyer   

Link to us  

Pilot Brochure  

More