Business Aviation on the Web – Pilots click with online resources
By Chad Trautvetter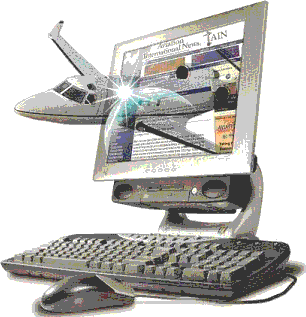 Since pilots need to stay in good health to continue to fly, it's no surprise that there's a Web site devoted to aviation medicine.
LEFTSEAT.com is the award-winning place where pilots and
Aviation Medical Examiners (AME's) worldwide obtain information and assistance via the Web.
Visitors can find an exclusive list of flight surgeons who are pilots and aviation medical examiners, hundreds of pages of free aeromedical information, FREE accurate anonymous answers to aeromedical questions, and pre-certification screening which includes online practice FAA medical evaluations.
Additional resources include: Tips for passing your next FAA medical exam,FAA approved medications, Special Issuance (waiver) specifications, The AME Guide, The Federal Air Surgeon's Bulletin, fitness & nutrition information, FAA medical regulations and FAA medical standards & protocols.
The company also provides the following services for a fee:
accelerated FAA medical certification; confidential assistance for airline, corporate and private pilots; amnesty petitions for previously unreported conditions; and person-to-person hands-on collaboration.
– By Chad Trautvetter (Business Aviation on the Web)