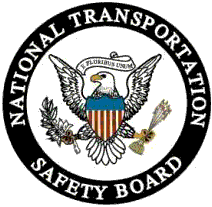 NTSB Opposing Elimination of Class 3 Medical?
National Transportation Safety Board (NTSB) Acting Chairman Christopher Hart and others have expressed concerns about ending the Federal Aviation Administration's Class 3 medical certification requirement.
Hart's comments were issued during House testimony about the proposed bill which could eliminate this general aviation medical requirement.

NTSB Acting Chairman Christopher Hart said, "We're very concerned about pilots flying without adequate medical standards."

Democratic Representative Gerald E. Connolly stated: "I cannot believe that that [Rokita-Graves legislation] could come to any good."

The NTSB Acting chairman also stated: "...we are very concerned about not only not having to have a medical, but then in addition to that, if you don't have a medical, you're less likely to pay attention to the FAA's list of prohibited drugs" as well as illegal drugs.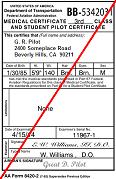 In a July 31, 2014 press release issued by the NTSB, Chairman Hart announced that NTSB investigators are completing work on a safety study concerning drug use trends in aviation.

"In aviation, our investigators sometimes see evidence of drug use by pilots involved in accidents. So we decided it was time to look at this issue more in depth." Hart's comments were made during testimony before the House Subcommittee on Government Operations. The meeting focused on the federal government's response to marijuana legalization as it pertains to transportation policy. "In September we will meet to discuss drug use in aviation by examining toxicology testing results conducted on fatally injured pilots."

The safety report is expected to be completed in September and will be considered during an NTSB public meeting.

FREE confidential phone or e-mail consultations

Pilot Medical Solutions provides personal consultations by phone or through our website consultation system. This permits you to discuss any FAA medical issues and is completely confidential. You may use the form below or, if you prefer, contact us by phone at 800-699-4457.